Upgrades & Components for Glycol Dehydration Units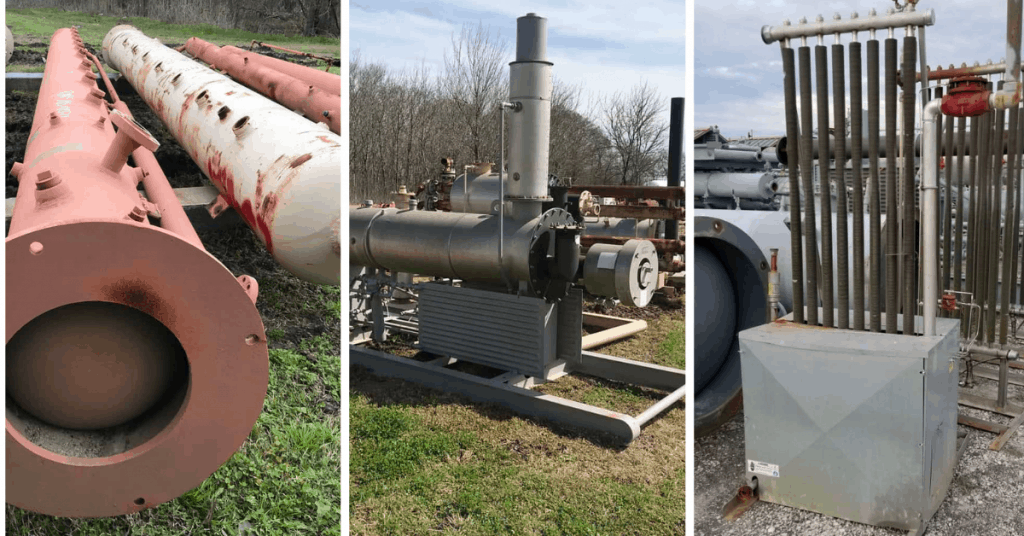 Surplus Energy Equipment has used glycol dehydrator components available for as-is purchase or re-certification. This is a cost-effective way to replace or upgrade equipment for your glycol units such as reboilers, BTEX units, and contact towers.
BTEX Condenser Units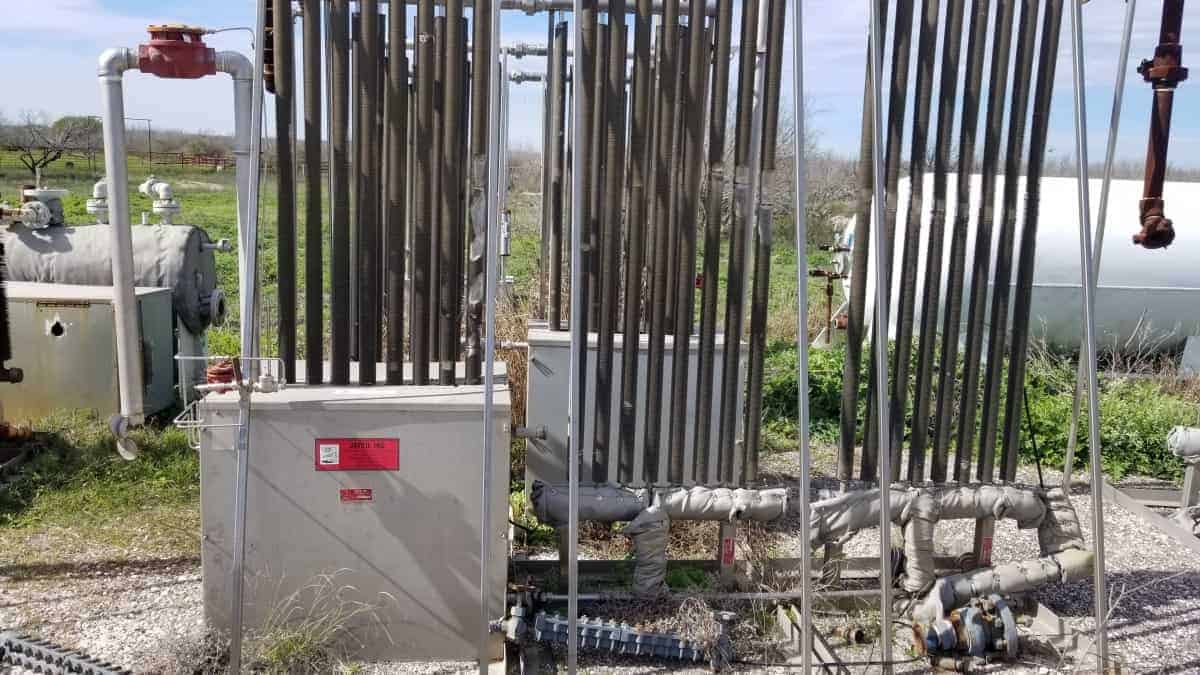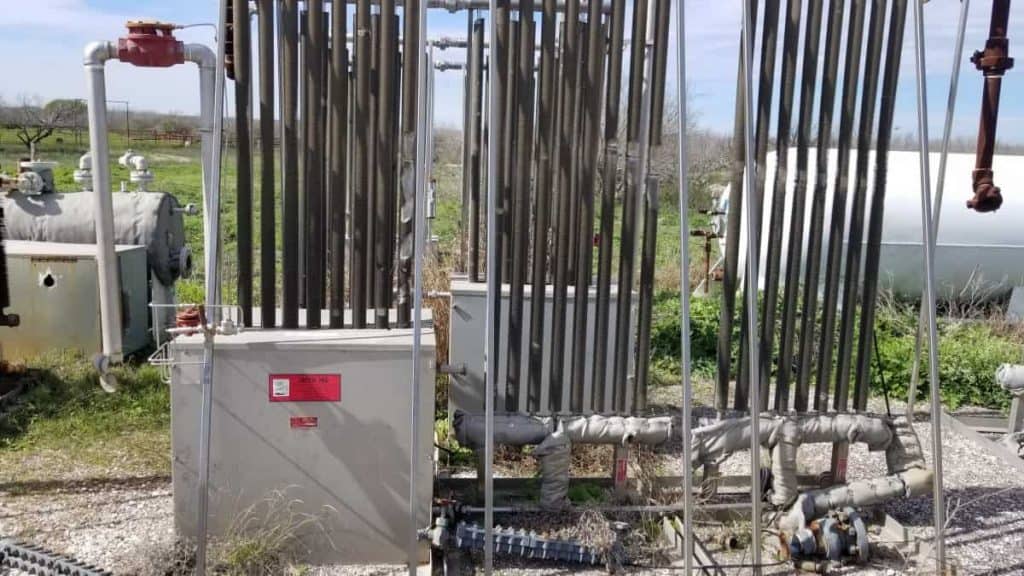 BTEX units or BTEX condenser units are accessories or upgrades for glycol dehydration units. BTEX condensers are often used to meet both safety and environmental regulations. "BTEX" stands for Benzene, Toluene, Ethylbenzene and Xylene, which are harmful elements that are common in crude oil and gas production. BTEX units were created to capture these elements and condense them into a liquid form that can be properly disposed of rather than venting harmful pollutants into the atmosphere.
With changes in emissions standards expected this year, BTEX units are going to become increasingly necessary components for natural gas dehydration units. Purchasing used BTEX units can cut costs as opposed to buying new, all while helping your operation be prepared for these upcoming changes.
---
Glycol Reboilers
A reboiler on a glycol unit is essentially a heat exchanger used to regenerate rich glycol to lean glycol. Glycol reboilers remover water from the glycol solution by vaporizing the water from the glycol. The lean glycol is then regenerated to the contact tower. Glycol reboilers, also referred to as regenerators, are either direct-fired or steam-heated with a stripping column on top. Stripping columns can be packed or contain trays. Reboilers are often fueled by fuel gas from the gas stream of the contractor.
Here at Surplus Energy Equipment, we have a large inventory of used glycol reboilers for sale. Our online platform makes it easy to filter your search by MBTU/HR, length, working pressure.
---
Glycol Contactors
A glycol contactor tower, also known as an absorber tower is a high-pressure vessel. The contactor towers have a scrubber and an absorber section that creates contact between the gas stream and the glycol. Glycol towers have an inlet scrubber that removes free liquids and the absorbers section of the tower that removes the remaining water vapor. There are three main types of contact towers: bubble cap columns, random packed columns and structured packed columns.
Our online inventory simplifies finding used contact towers by making your search filterable by towers type, length, working pressure, and diameter.
Parts & Consumable Upgrades for Glycol Units
Through our partnership with Croft Supply, we can offer upgraded parts and consumables for your glycol unit including Burner Management Systems, glycol filters, pressure safety valves, and more. Croft Supply has a section of parts dedicated to Glycol Units, making it easy to shop for TEG parts.
Recertified Glycol Dehydration Units
If you would like to purchase a surplus or used contact towers, reboilers, or BTEX Units off the website but would like to have it reconditioned or tested, that service can be conducted as well through our service partner, Croft Production Systems.
Contact us for all your used TEG Unit Needs!
Don't see what you are looking for? Contact Surplus Energy Equipment for assistance sourcing TEG components.
979-793-2100