Horizontal Vs. Vertical Pressure Vessels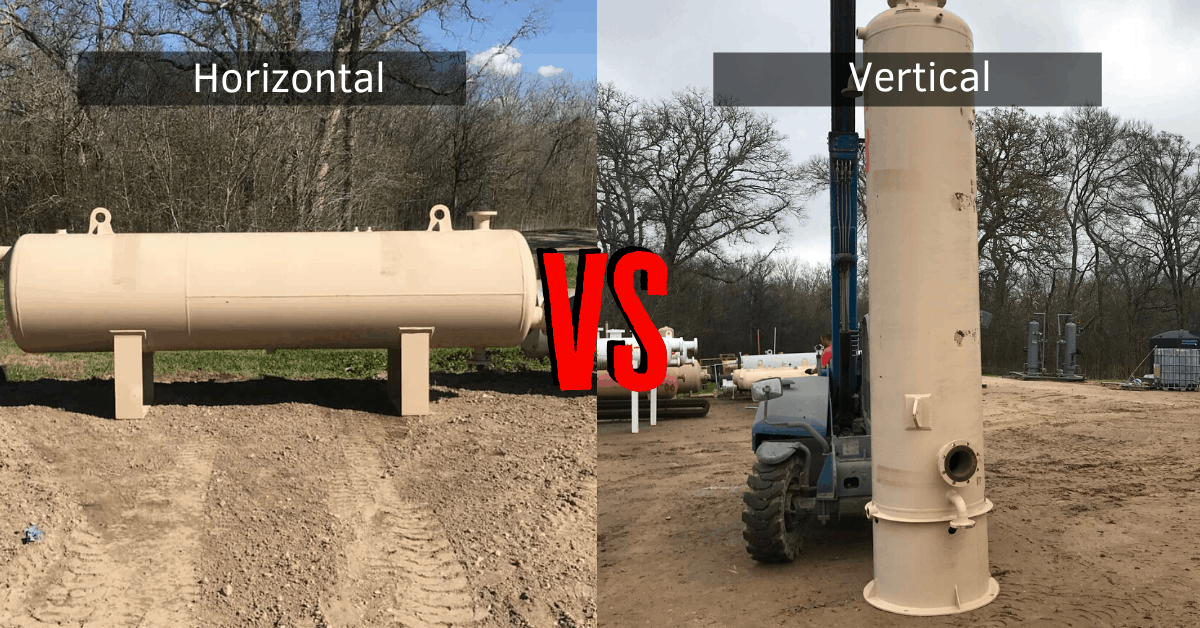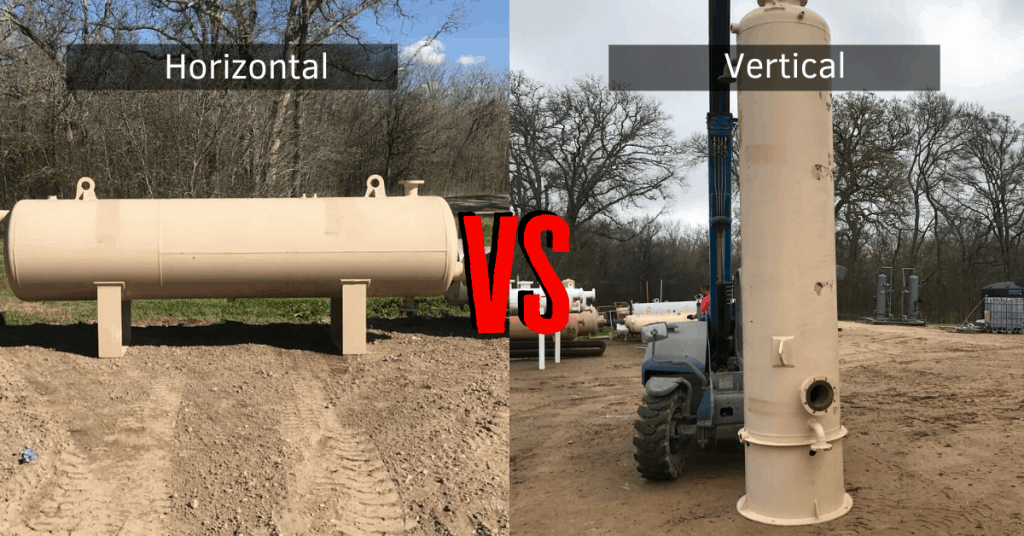 Surplus Energy Equipment offers a wide selection of used horizontal vessels and vertical vessels. We filter vessels by diameter, length, and working pressure to make it easy to find the vessel that will fit your separation needs. But how do you know if a horizontal vessel or a vertical vessel is the best choice?
When to Select a Horizontal Vessel: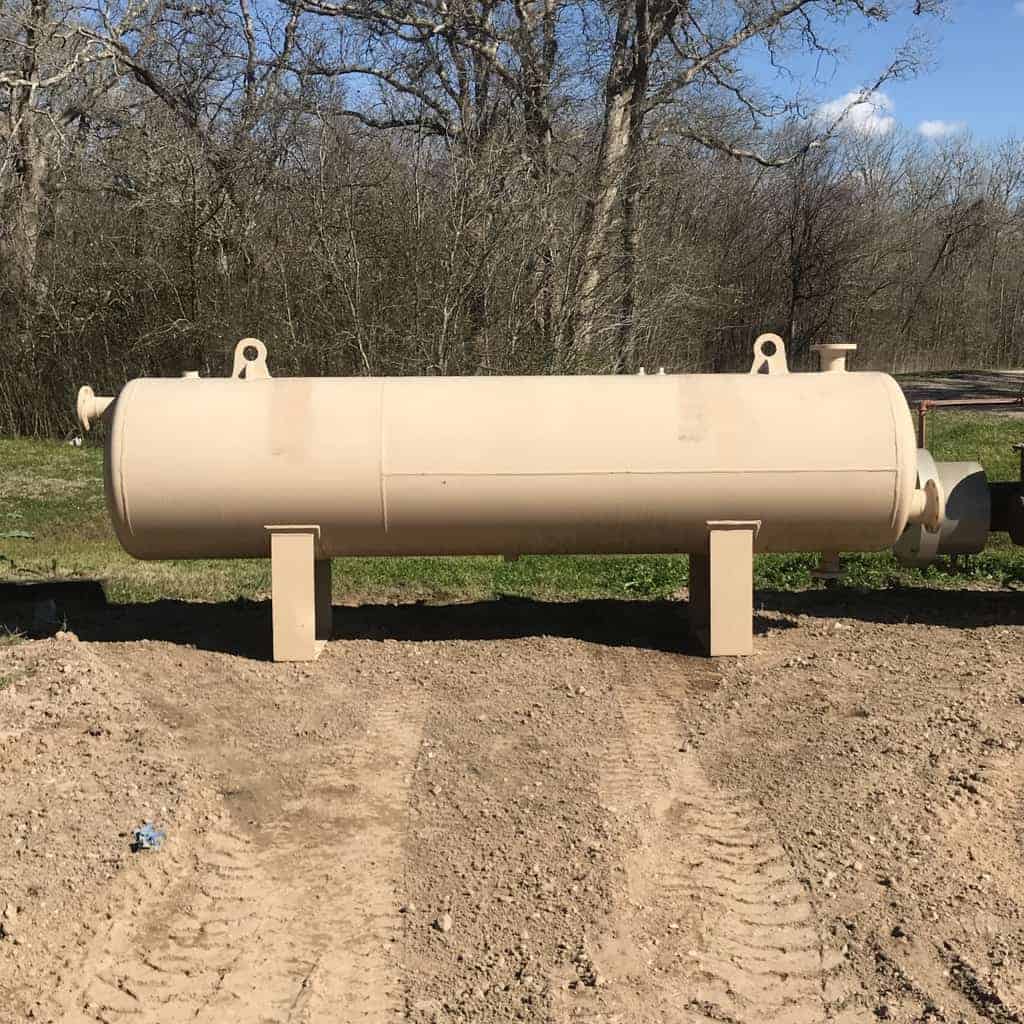 If your well stream has a large liquid to gas ratio and maintains a consistent flow
If your well stream experiences foamy productions where the larger liquid surface area available will allow greater gas break-out and foam breakdown
If your production facility has vertical height limitations
If your well stream requires three-phase liquid separation with difficult to separate liquids, such as a free water knockout
Benefits of Horizontal Separators:
Horizontal Separators are more cost-efficient for a given gas capacity than a vertical separator.
Horizontal Separators are more convenient to transport than vertical separators.
Horizontal Separators offer a larger gas-liquid interface than vertical separators, which allows gas bubbles to easily find vapor space.
Horizontal Separators are easier to service than vertical separators as they do not require platforms or ladders in order to service.
---
When to Select a Vertical Vessel: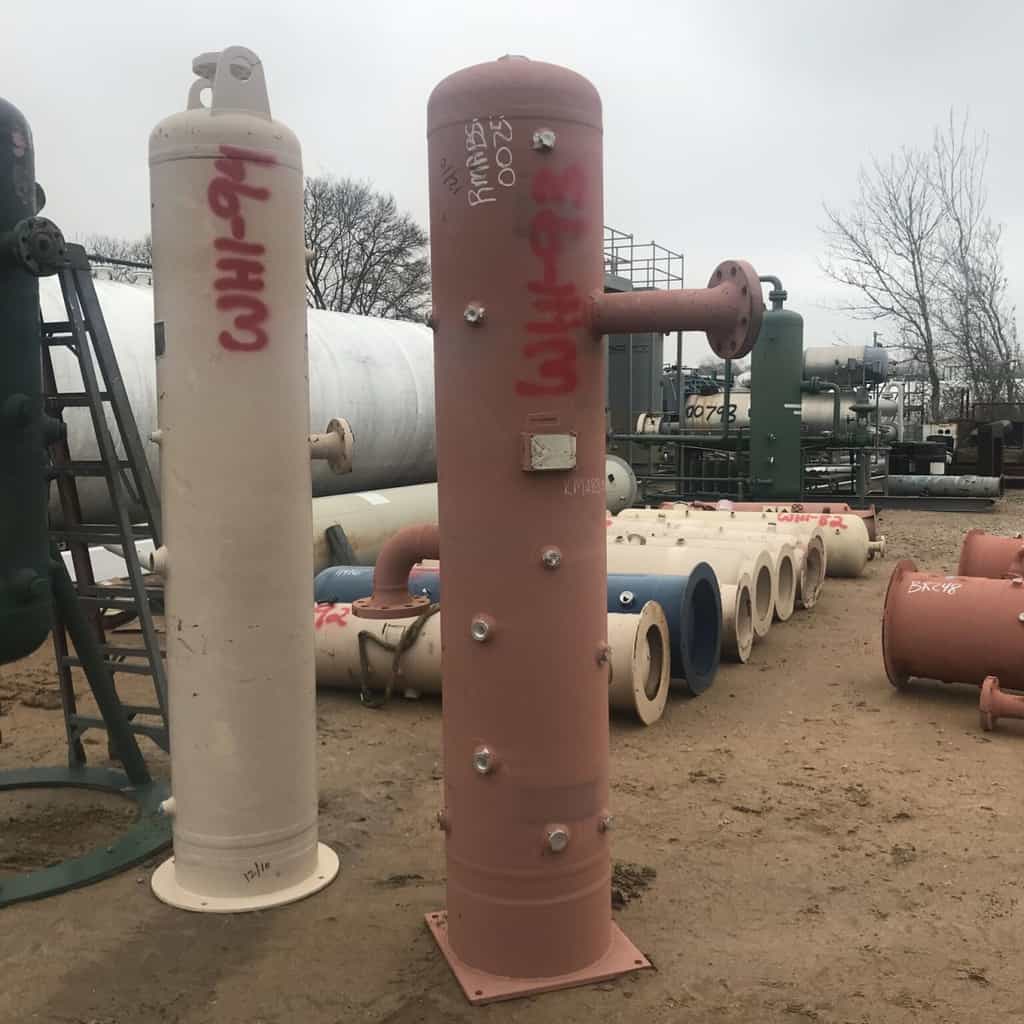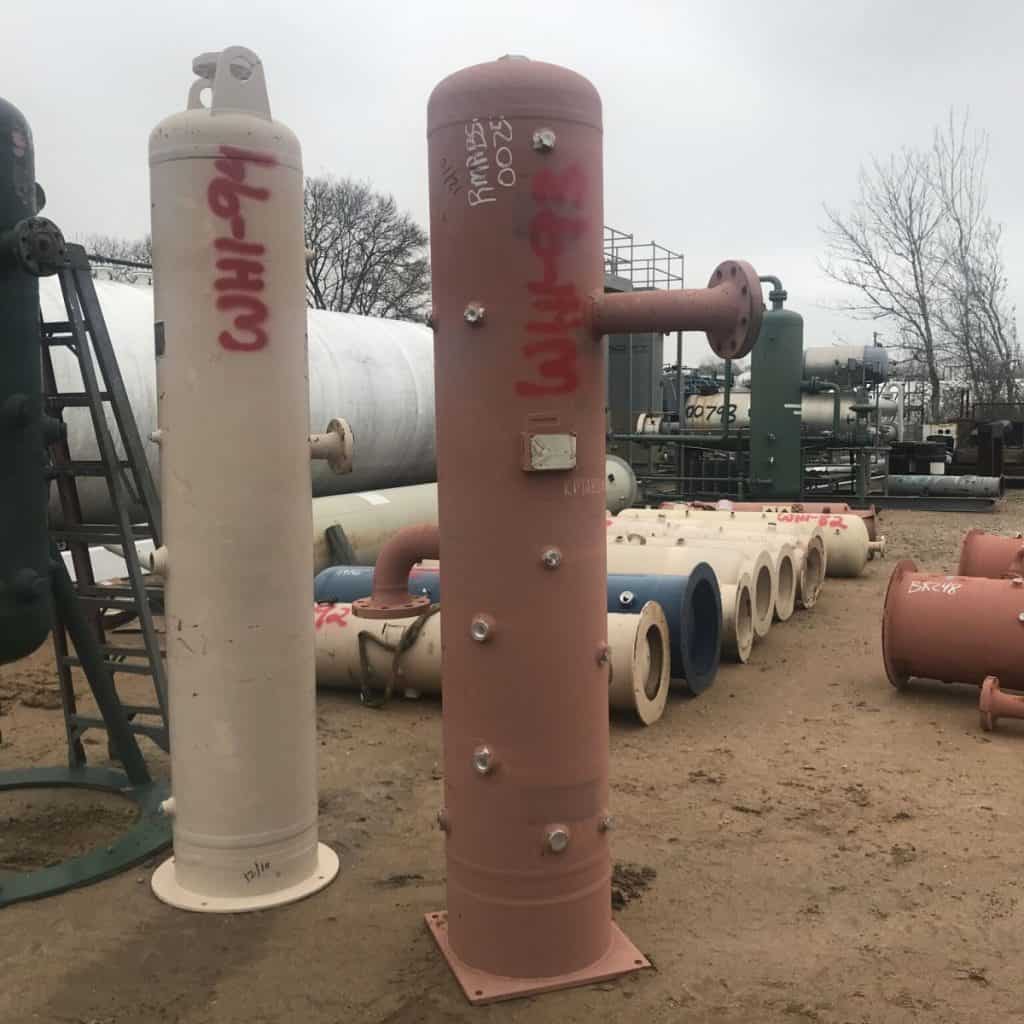 If your well stream has a large gas to liquid ratio
If your need a sand scrubber or a separator than can tolerate sand and mud
If your well stream has slugs or large instantaneous volumes of liquid
If the area has horizontal space limitations such as off-shore platforms
If the vessel is being placed downstream of equipment that causes liquid condensation such as coolers
Benefits of Vertical Separators:
Vertical Separators are easier to clean, and solids can be drained more efficiently than with a horizontal separator.
Vertical separator designs allow for the high-level shut-offs to be placed farther from the normal liquid level than with a horizontal separator. This allows more time for the vessel to react before dump valves are engaged.
---
Whether you are in need of a sand scrubber, free water knockout, two-phase separator, or three-phase separator, Surplus Energy Equipment can help you select a used pressure vessel that will work for your needs. All of our used vessels are available for as-is purchase or can be recertified.
Shop vertical vessels, horizontal vessels, or contact us for help from our experienced team of engineers.
Buy a new manufactured separator or a recertified separator.
Buy parts for a separator.
List your used separators for sale.
---